In the pharmaceutical industry, the safety and quality of products are essential to protect the health of patients and the reputation of the companies that produce them. Computer systems have become permanent throughout the manufacturing process, from research and development to production, logistics and distribution.

CSV ('Computer Systems Validation') engineers play a crucial role in ensuring the quality and compliance of these systems, monitoring their proper functioning and compliance with the strict standards in force.
What is a CSV Engineer?
The CSV Engineer in the pharmaceutical industry is responsible for the implementation and management of validation processes for IT systems used in the drug production.

This professional ensures that the IT systems comply with the regulations that rule the pharmaceutical industry, using a wide range of tools and knowledge of the IT systems used.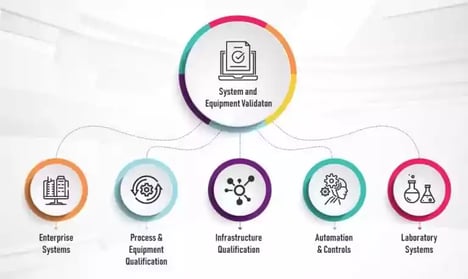 image Xybion
Tasks include planning, documenting, executing and monitoring tests to ensure the reliability, quality and compliance of IT systems used in the drug production.

Also included:
Supervision of the implementation of the ERP (Enterprise Resource Planning),

Updating and maintenance of the ERP

Identification and definition of all required interfaces,

Identification, coordination and follow-up of projects to be implemented,

Identification and communication of possible risks of current or future projects.
What studies are required for this job?
Usually, employers ask for an engineering degree (Bac+5) or equivalent. To become a CSV Engineer, it is highly recommended to follow an engineering course in a major field such as electricity, electronics, computer science, mechanics, robotics, automation, etc.
In addition, a good understanding of the pharmaceutical industry and its processes, a sense of service, an attraction for cross-functional work and a solid level of English are required, as well as knowledge of one or more ERP systems.

It is also an option to attend specialised postgraduate studies to gain further expertise in a particular area of CSV.
​What opportunities and salary range can you expect?
Salaries for CSV Engineers can vary depending on few factors (experience, skills, employer, geographical location, etc.).

However, here is an estimation of the annual gross salary range for a CSV Engineer in France:
Junior: €30,000 and €40,000.

With 5 to 10 years experience: €45,000 and €70,000

With more than 10 years of experience: over €70,000
In terms of career opportunities, a CSV Engineer can move into positions with responsibilities such as project manager, technical manager or department manager. Some may also become entrepreneurs and set up their own company specialising in CSV.
Does this job catch your eye? Are you a CSV Engineer yourself? Find here our latest job offers
Do you want to know more ? Read the testimony of Bayrem, CSV Engineer.
Inscrivez-vous à notre newsletter talent
Votre adresse électronique est uniquement utilisée pour vous envoyer les actualités de Cooptalis. Vous pouvez à tout moment utiliser le lien de désabonnement intégré dans la newsletter.